PETALING JAYA: Polling day for the 15th General Election (GE15) on Saturday (Nov 19) is a historic event for the books, as this is the first time in a general election that Malaysians aged 18 to 20 are allowed to vote, after Parliament passed a law to lower the minimum voting age from 21.
They are part of the country's 21,173,638 registered voters who are eligible to cast their ballots in the 15th General Election on Saturday (Nov 19).
Here are a selection of pictures showing some of the events and happenings throughout polling day.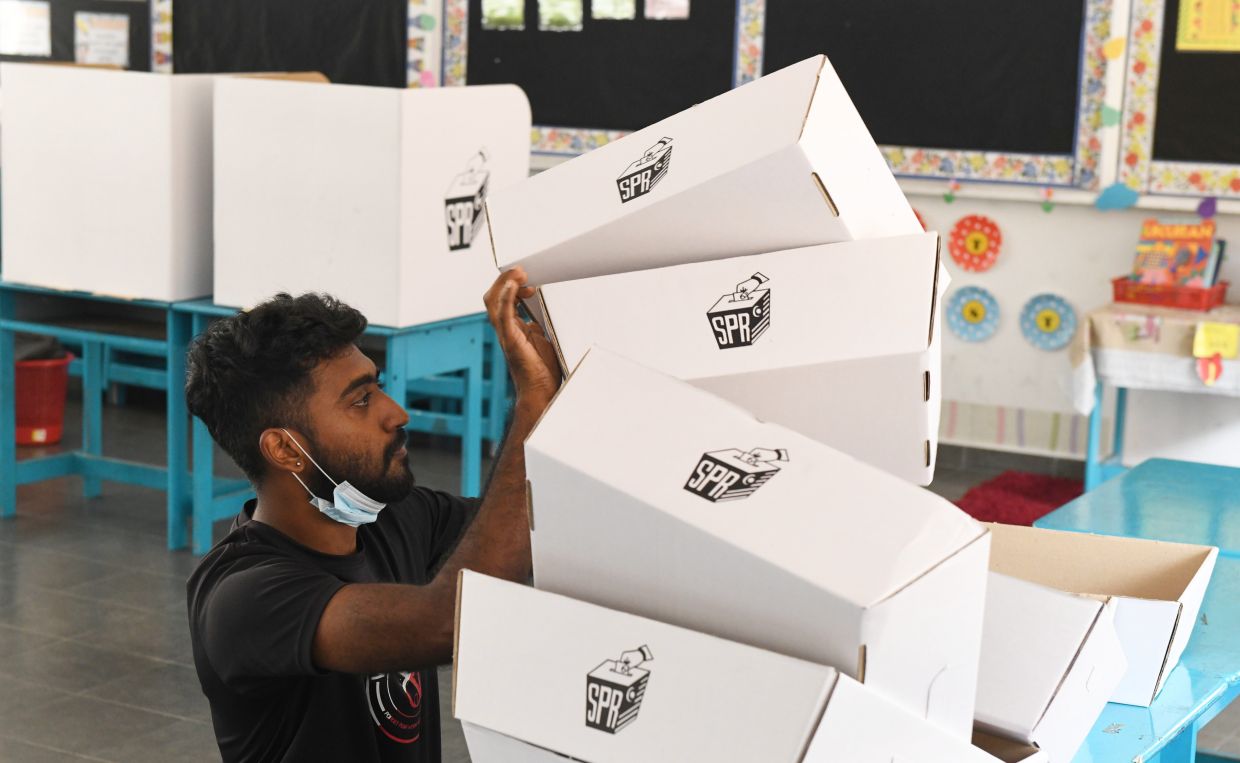 Despite the drizzle, voters have started queuing at Chung Hwa school on Jalan Ipoh as early as 7.11am on Saturday.
Early voter queue at 7am for cast their vote in SK Bandar Baru SG Buloh Selangor. — AZLINA ABDULLAH/The Star
People started queuing since early morning to fulfill their responsibilities in the 15th General Election (GE15) at SJK(C) Selayang Baru, Gombak, Selangor. — MUHAMAD SHAHRIL ROSLI/The Star
Early voter queue at 7:45am for cast their vote in SK Taman Sutera, Johor Baru. — THOMAS YONG/The Star
Voters quring up to cast vote SK wangsa Melawati. in Hulu Klang. – AZHAR MAHFOF/The Star
Sibling Puteri Nur Aneesa 22 and Puteri Nur Atira Mustafa 21 taking pic after casting their voter in SK Bandar Baru SG Buloh. — AZLINA ABDULLAH/The Star